PRICES MAY FLUCTUATE FREQUENTLY DUE TO UNSTABLE COST OF MATERIALS.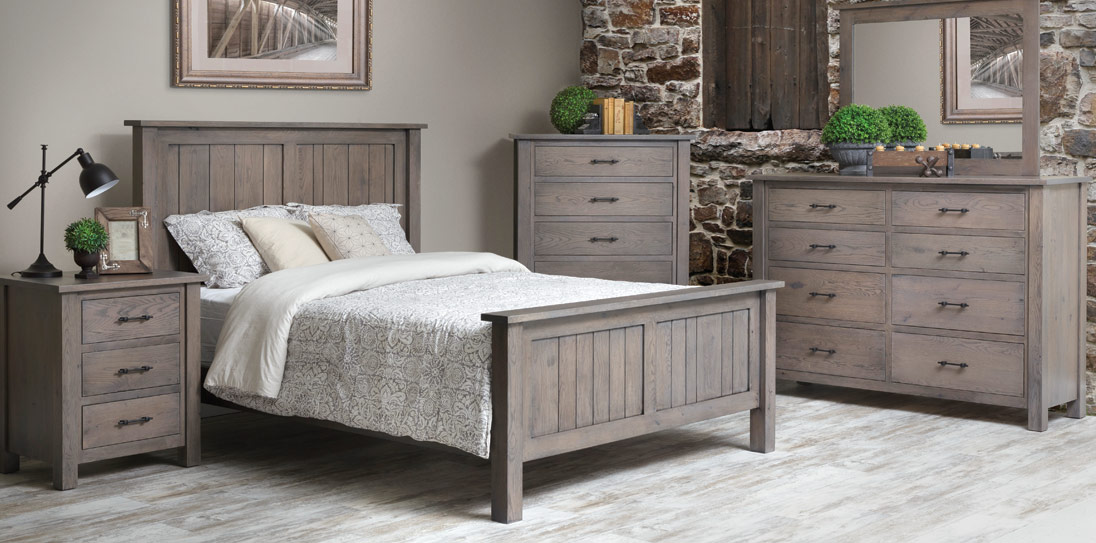 Heirloom Mission Collection
Experience the Mission you adore, elevated to new heights. Our hand-crafted Heirloom Mission Bedroom Collection boasts a clean and straightforward aesthetic, accentuated by the charming irregularities of rustic white oak. The bed panels feature a unique random width plank feature, adding an element of curiosity to the overall design. Crafted to the highest heirloom standards, this piece is simply timeless.
Items shown pictured to the right are Rustic White Oak stained 5-SG Pewter. Rustic White Oak is available exclusively on the Heirloom Mission Collection.