PRICES MAY FLUCTUATE FREQUENTLY DUE TO UNSTABLE COST OF MATERIALS.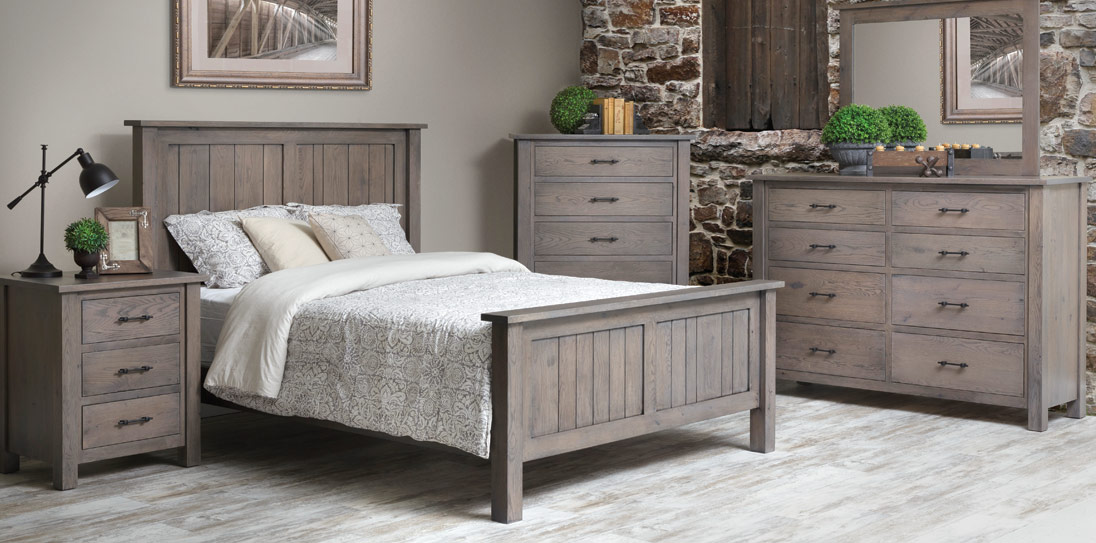 Heirloom Mission Collection
The Mission you love– plus some. Straight forward, clean, hand-crafted style, accented with the curious irregularities of rustic white oak and the random width plank feature of the bed panels. Simply crafted to heirloom standards.
Items shown pictured to the right are Rustic White Oak stained 5-SG Pewter. Rustic White Oak is available exclusively on the Heirloom Mission Collection.